Sarah and Jonathan Bronner are pleased to become members of Temple Adath Israel. Sarah is from Morganton, N.C., near Asheville, and Jonathan is from Louisville. They moved to Lexington from Charlotte, N.C., five years ago when Jonathan accepted a position with the University of Kentucky's Emergency Medicine Department. He is currently associate program director of the Emergency Medicine Residency Program, 3rd Year Medical Student Clerkship Director and an attending physician there. Sarah has a background in human resources and business communications in the corporate and university setting.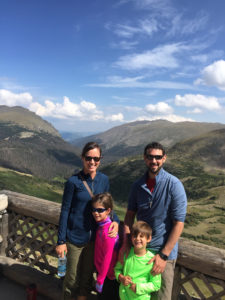 They stay busy with their 7-year-old daughter Ariana (Ari) and 5-year- old son Levi. In their free time, they enjoy canoeing, hiking and traveling together. Ari and Levi have increasingly become more interested in their Jewish background after attending Gan Shalom Preschool. They also recently attended Camp Shalom and are enrolled in Religious School at TAI.
   Sarah and Jonathan are excited to become involved in an engaging, diverse community that celebrates faith, and they look forward to meeting new friends and establishing themselves in the Lexington community.
Sarah and Jonathan Bronner are pleased to become members of Temple Adath Israel. Sarah is from Morganton, N.C., near Asheville, and Jonathan is from Louisville. They moved to Lexington from Charlotte, N.C., five years ago when Jonathan accepted a position with the University of Kentucky's Emergency Medicine Department. He is currently associate program director of the Emergency Medicine Residency Program, 3rd Year […]