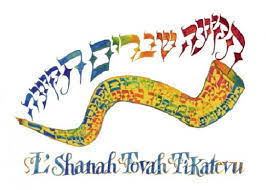 TAI 2022 High Holy Days Schedule*

Selichot
Saturday, September 17     Hosted by OZS**; co-sponsored by TAI, JFB and Lexington Havurah
8:30 p.m.: Havdalah, followed by a presentation by participants of JFB's recent Hope, History and Healing trip to Alabama
9:30 p.m.: Service  
Erev Rosh Hashanah
Sunday, September 25
9:30 a.m. Children's service, program for TAI Religious School students
7:00 p.m.: Service
Rosh Hashanah
Monday, September 26
9:30 a.m.: Service
Tashlich, immediately following the service; at Jacobson Park.
Rosh Hashanah Day 2
Tuesday, September 27
9:30 a.m.: Torah Study in TAI Educational Suite
Shabbat Shuva
Friday, September 30
7:00 p.m. Service: Honoring couples married 50 years or longer
Kever Avot
Sunday, October 2
1:30 p.m.: Memorial service at Lexington Cemetery
Kol Nidre
Tuesday, October 4
7:00 p.m.: Service
Yom Kippur
Wednesday, October 5
9:15 a.m.: Children's service, program for ages 4-11
9:30 a.m.: Service
2:00 p.m.:  Meditation and reflection program
3:00 p.m.: Afternoon service
4:30 p.m.: Yizkor
5:30 p.m.: Neilah
6:15 p.m.: Break-the-fast in the Mersack & Stern Social Hall
Sukkot
Monday, October 10
9:30 a.m.: Service hosted by OZS**
Sukkot on a Boat
Sunday, October 16 – Cancelled due to low water levels on the Elkhorn. 
Final Day of Sukkot
Monday, October 17 Hosted by OZS**
9:30 a.m.: Livestream service with Yizkor
Simchat Torah
Monday, October 17   Hosted by OZS**
5:30 p.m.: dinner, followed by crafts and games
6:30 p.m.: Torah parade and Hakafah honoring Jewish kids and educators
7:15 p.m.: Full Hakafot and Torah reading, followed by dessert in the Sukkah
*All services at TAI will be in person (masks mandatory) or via Zoom; or you may watch the livestream on our Facebook page. Click here to request Zoom links.
**OZS will provide streaming links to all services there. Visit ozs.org to register.
Guest protocols for High Holidays
 Guests accompanied by a congregant do not have to pre-register for services. 
 Unaccompanied guests must pre-register by contacting the office to put their names on the guest list for each service they want to attend. When they arrive for each service, they must show a photo ID. If they don't do so, they will be turned away.
There is no admission fee for guests but donations are always welcome.
To place a name on the guest list, call the office at (859) 269-2979 or email the office. Office hours are 10 a.m. to 4 p.m. Tuesday through Friday.
ReformJudaism.org offers articles, recipes and blogposts to prep for the High Holidays at home. Click on "Jewish Holidays" (top left menu heading) to navigate to sections for Rosh Hashanah, Yom Kippur, Sukkot, etc. 
Click here to access pages dedicated to reflection and preparations for the holidays, including a variety of activities to do individually, with children, or with a group of adults. It's an accessible experience for newcomers with opportunities to go deeper for those who attend services year after year.
There is also a free, downloadable activity book for children.