Laura Creamer – Temple Administrator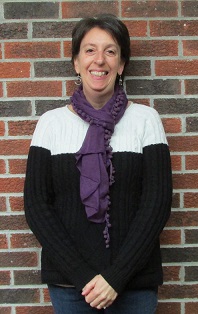 To the temple administrator position, Laura brings a long history with the temple as a congregant, preschool director, sisterhood president and administrative assistant. She is our go-to person for questions about programming, membership, building rental and just about anything else. She is assisted by a devoted band of volunteers who just like to be around her and the pleasant atmosphere you will find in our office. Call or stop by — Laura is eager to answer questions and show visitors around the temple.
---
Rachel Estep
The Temple's custodial care is in the very capable and loving hands of Rachel Estep. She is responsible for the cleaning, maintenance and routine upkeep of the Temple building, including the Sanctuary, the classrooms, the libraries, and all the restrooms. The Temple kitchen is her special province and it has never been cleaner.
Rachel has a knack for setting pretty tables for Onegs and Noshes. In addition to all her other work, she does the innovative table decorations for Chavura Chochma lunches. Rachel seems never too busy to help.
If you have trouble locating something at Temple, be sure to ask Rachel first.