Temple Adath Israel has the ability through the Dr. Victoria Greenberg Rabbinical Intern Fund to support a Rabbinical Intern.
Our current intern is Rabbi Ari Naveh. When you see him around, help us into making him feel welcomed!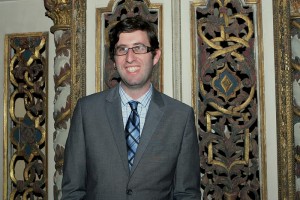 Rabbi Ari writes for various publications. A sample of his worked in linked below:
Ari the Big Gay Rabbinical Student: On Navigating Two Challenging Identities
Am I a Gay Rabbi, or Am I a Rabbi Who Is Gay?
The Hobby Lobby Supreme Court Case: How One Case Could Change Everything