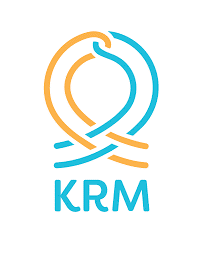 AFGHAN FAMILY JEWISH COMMUNITY
Dear TAI Family,
In a beautiful display of like-minded thinking and partnership, TAI, OZS, and the Jewish Federation of the Bluegrass all individually decided on the same day to co-sponsor an Afghan family resettling in Fayette County. Our community is one that understands all too well what it's like to flee a country that is too dangerous to live in. We believe in the importance of not just being bystanders, but of welcoming those who are in urgent need, and who have, moreover, been our allies.  With this in mind, TAI, OZS, and Federation are partnering to help co-sponsor an Afghan family with Kentucky Refugees Ministries (KRM).
WE NEED VOLUNTEERS – THIS IS YOUR OPPORTUNITY TO HELP REBUILD AT LEAST ONE FAMILY'S WORLD
Volunteers are needed and need to be trained asap. Whether you just have time to help bring groceries over once a year, or you want to help the family on an ongoing basis, there is a role for you.  If you have children and want to involve them in this meaningful example of Tikkun Olam but are concerned about Covid, there will be contactless volunteer opportunities.
CLOTHING NEEDED
– 4 year-old- size 10 or 11 children's shoe, 4 or 5 in clothing, likes pink and sequins,
– 13 year-old – Size 7 shoes, youth size 14
– 14 year-old)- Also size 7 shoes, youth size 16, favorite color is red
–  Mom – size 6 shoe. Maybe a medium in clothing.
WHAT TO DONATE
The family needs very gently used clothing and shoes (no stains, tears, buttons missing, broken zippers, or visible wear). No revealing tops please, but mini skirts are ok because they can put them on top of leggings. They need school clothes, sweaters, shirts, leggings, pants, skirts, hats, gloves, and scarves. They like sparkles – don't be afraid to donate items that have sequins 😉 If you have any extra coats, that would also be helpful. Mom has a down coat that fits but is a bit tight on top. The girls each have one coat but could use more. 
This is a family that was economically comfortable in Afghanistan: they like to look good and dress in a very feminine way. They do wear jeans, but they accessorize them with long tops. Mom was looking longingly at hair accessories at Walmart the other day: donations of hair accessories would be much appreciated. 
Mom also likes to knit, sew, and embroider, so if anyone has any knitting needles, yarn, embroidery supplies, etc., those would also be gratefully received.
Please bring all donations to the front office at TAI. If you drive by when TAI is closed, you can leave items in the donation tub outside the entrance.  Since Afghan culture is one where accepting used clothing is not seen as a great thing, please make sure the clothes are nicely folded and packaged.
VOLUNTEER OPPORTUNITIES
Volunteer opportunities are varied, and many things can be done remotely. More specifically, you can:
·       Bring food to the family in contactless drop-offs,
·       Pick up donated furniture & household goods,
·       Help set-up the family's apartment with donated furniture and goods,
·       Help the family understand bills and correspondence (possibly online or by
phone),
·       Take time to talk to the family and help them feel comfortable (possibly
online or by phone),
·       Tutor family members (possibly online – we are still working out the details),
·       Covid permitting, bring the family to outdoor, socially distanced events,
·       Help children sign up for school,
·       Provide pro bono medical and counseling services, if that is your field of
expertise,
·       Bring family members to doctor's appointments.
If you are interested in helping our family by volunteering, donating furniture/household goods and/or food, please text (859-229-5790) or
email Dominique Olbert
. Dominique is coordinating the TAI side of the co-sponsorship and can help you get started.
Thank you in advance for supporting our Afghan friends,
Sincerely,
Dominique Olbert                                                   Rick Clewett
Vice-Chair, Social Action Committee                     Chair, TAI Social Action Committee
To support the effort financially please send a check to JFB at their new address: 124 N. Ashland Drive, Lexington, KY 40502; or
donate online here.

Other Ways to Contribute in the Lexington Community
Thank you to all of you who contributed and volunteered during the COVID-19 Crisis. As we transition back to "normal life", there is still much that can be done to help others. Here are some suggestions:
1. The Bluegrass Community Foundation
is raising funds for local needs. Click
here
to donate.
2. Donate Blood
Kentucky Blood Center is providing free COVOD-19 antibody testing for all blood donors. Click here for more info or call 800-775-2522. 
The Red Cross is also providing free COVID-19 antibody testing for all blood donors. Click here to schedule a donation time.
3. Volunteer to pack and deliver meals for Meals on Wheels. 
4. Volunteer with Glean Kentucky, a Lexington based non-profit serving as the vital link between food waste and food insecurity. Watch this video and if you think you'd like to help, sign up to be a volunteer.
5. The Community Response Coalition of Kentucky (CRCKY) helps immigrants who have tested positive for Covid-19 and are ineligible for government assistance. They assist clients with one month of rent and utilities as well as with food. God's Pantry gives a lot of CRCKY clients food. However, there are times when God's Pantry is closed and clients still need food. In those situations, the CRCKY volunteers deliver food to clients.
   Needed items include: Atole packets (corn based drink mix), canned vegetables, cereal, condensed milk, instant coffee, non-perishable milk (in cartons that don't need to be refrigerated), pinto beans, sugar, spaghetti, toilet paper, tortillas, tuna, vegetable oil, white flour, white rice
   To get involved, visit their volunteer page.
6. Please consider donating to the following organizations as they work to help those overcome food and medical insecurity:
God's Pantry
MAZON
Commonwealth Forgiveness Project (medical debt relief)
7.  Provide rides
: ITNBluegrass, dignified transportation for seniors, is coordinating rides for seniors to and from vaccination locations. They are seeking generous, kind individuals to step forward to volunteer to drive. Candidates must be 23-79 years of age with good driving records. To find out more, visit
www.itnbluegrass.o

rg
or call Executive Director Jennifer Gripshover at 859-421-0705.
8. Transport seniors to vaccine appointments: JFS is seeking volunteers to help our seniors and our most vulnerable members of our Jewish community to register for a vaccine or provide transportation to a vaccine appointment. We ask that volunteers have had both doses of the vaccine, be 18 or older, have a valid drivers license and current car insurance, and agree to adhere to the CDC COVID-19 Prevention Guidelines.
To request assistance, or volunteer to help, please contact Paula Mertens, Director of Jewish Family Services at 859-269-8244 or
jfs@jewishlexington.org
. 
Please note that TAI urges congregants who are at risk for contracting the COVID-19 virus to consult with their doctors about whether these opportunities are recommended.