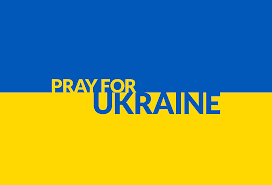 In response to the invasion of Ukraine,
Joint Distribution Committee
has launched an emergency campaign to respond to spiking humanitarian needs among the nearly 40,000 poor Jews it supports in 1,000 locations around the country. JDC is already providing extra essentials like food and medicine to its clients and has activated its emergency hotlines, volunteer corps, and network of Hesed social service centers to address emerging needs as events unfold. The organization is also preparing to handle mass displacement, and deploy psychosocial support and increased aid to the most vulnerable. Donations to these efforts can be made at
https://jdc.org/Ukraine
The
World Union for Progressive Judaism
also has launched a Ukraine Crisis Fund to support the Jewish community there. If you would like to make a donation, click
here
.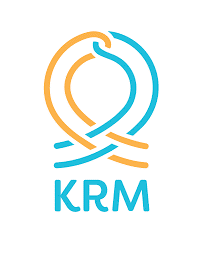 AFGHAN FAMILY JEWISH COMMUNITY
Dear TAI Family,
In a beautiful display of like-minded thinking and partnership, TAI, OZS, and the Jewish Federation of the Bluegrass all individually decided on the same day to co-sponsor an Afghan family resettling in Fayette County. Our community is one that understands all too well what it's like to flee a country that is too dangerous to live in. We believe in the importance of not just being bystanders, but of welcoming those who are in urgent need, and who have, moreover, been our allies.  With this in mind, TAI, OZS, and Federation are partnering to help co-sponsor an Afghan family with Kentucky Refugees Ministries (KRM).
If you are interested in helping our family by volunteering, donating furniture/household goods and/or food, please text (859-229-5790) or
email Dominique Olbert
. Dominique is coordinating the TAI side of the co-sponsorship and can help you get started.
Thank you in advance for supporting our Afghan friends,
Sincerely,
Dominique Olbert                                                   Rick Clewett
Vice-Chair, Social Action Committee                     Chair, TAI Social Action Committee
To support the effort financially please send a check to JFB at their new address: 124 N. Ashland Drive, Lexington, KY 40502; or
donate online here.

Ways to Contribute in the Lexington Community
Thank you to all of you who contributed and volunteered during the COVID-19 Crisis. As we transition back to "normal life", there is still much that can be done to help others. Here are some suggestions:
1. The Bluegrass Community Foundation
raises funds for local needs. Click
here
to donate.
2. Donate Blood
Kentucky Blood Center – Click here for more info or call 800-775-2522. 
The Red Cross – Click here to schedule a donation time.
3. Volunteer to pack and deliver meals for Meals on Wheels. 
4. Volunteer with Glean Kentucky, a Lexington based non-profit serving as the vital link between food waste and food insecurity. Watch this video and if you think you'd like to help, sign up to be a volunteer.
5. The Community Response Coalition of Kentucky (CRCKY), an entirely volunteer-run organization, helps provide community support to families negatively impacted by immigration enforcement. They provide COVID-19 assistance; rent and utilities assistance to people with life-threatening illness; community resources; legal services; and ICE detention services.
Volunteers are needed in the following positions:
– Intake Workers
– Food delivery personnel
– Board members
– Bookkeeping
– Social media coordinators
– Volunteers to table at community events
– PR material translators (includes flyers, social media, etc.)​
To get involved, visit their volunteer page.
6. Please consider donating to the following organizations as they work to help those overcome food and medical insecurity:
God's Pantry
MAZON
Commonwealth Forgiveness Project (medical debt relief)
7.  Provide rides
– ITNBluegrass, dignified transportation for seniors, seek generous, kind individuals to step forward to volunteer to drive. Candidates must be 23-79 years of age with good driving records. To find out more, visit
www.itnbluegrass.o

rg
or call Executive Director Jennifer Gripshover at 859-421-0705.
Please note that TAI urges congregants who are at risk for contracting the COVID-19 virus to consult with their doctors about whether these opportunities are recommended.