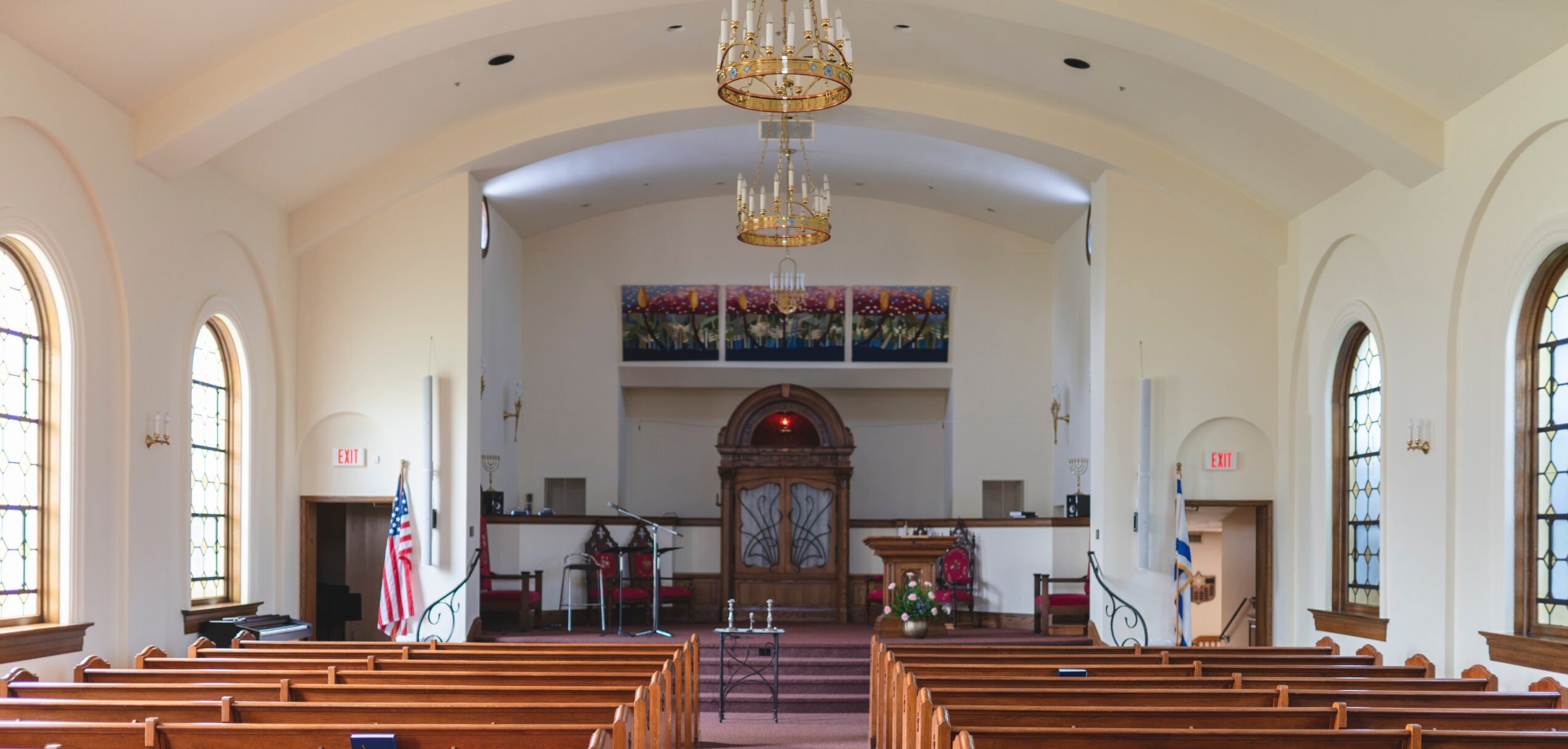 Welcome to Temple Adath Israel
Your Jewish home in Lexington, Kentucky
Temple Adath Israel began as a family venture, 110 years ago. New immigrants and settled Jews brought their families together to form this holy community. Our family has grown and diversified, but we are still family. We celebrate with each other and cry with each other. Our leadership is culled from people who have been here for generations and from people relatively new to the community. Our affiliate groups ensure that every member of our family has a relevant place to flourish in our community.
Erev Shabbat services each Friday at 7 p.m.
**Out of an abundance of caution and care for all our members, services are being held remotely until further notice. **
Join services on Friday night at 7 p.m via Zoom
Learn more about Shabbat services online.
Temple Adath Israel is a Reform Jewish congregation linked to a tradition of welcoming those searching for a community committed to honoring the dignity we all share as children of the one God by embracing these enduring Jewish values:
AVODAH (Worship)

TALMUD TORAH (Torah Study)

TZEDEK (Social Justice)

KEHILAH (Community)
CRCKY Purim Food Drive
Sunday Feb 21, 2-4 p.m.
LEXUSY and LEXTY are hosting a Purim food drive for the CRCKY Sunday Feb 21, from 2-4 pm. Note: This is the same time you can pick up religious school supplies for the Purim Carnival.
The Community Response Coalition of Kentucky (CRCKY) helps immigrants who have tested positive for Covid-19 and are ineligible for government assistance. They assist clients with one month of rent and utilities as well as with food. God's Pantry gives a lot of CRCKY clients food. However, there are times when God's Pantry is closed and clients still need food. In those situations, the CRCKY volunteers deliver food to clients.
Needed items include: Atole packets (corn based drink mix), canned vegetables, cereal, condensed milk, instant coffee, non-perishable milk (in cartons that don't need to be refrigerated), pinto beans, sugar, spaghetti, toilet paper, tortillas, tuna, vegetable oil, white flour, white rice
Update: The collection bin will remain on the front porch through March 1 for those who would still like to drop off non-perishable items.
A Zoomin' Purim 5781
with OZS, TAI and Lexington Havurah
Thursday, February 25 
6:30 p.m.
with An Interactive Story for Kids of all Ages — The Rabbis Get Even Sillier! 
7 p.m. 
Reading the Megillah together with alternating readings in Hebrew and English led by members of OZS, TAI and TLH. 
7:45 p.m.
 A Freilichen Schmoozing Festival — Reconnecting Across the Community (Small Groups in Breakout Zoom Social Hall Rooms)
Meeting ID: 534 087 6234
Passcode: 5781
Friday, February 26
7:30 -8:30 a.m. The Whole Megillah reading in Hebrew 
More Purim Fun
Sunday, February 28
11:00 a.m. Purim Assembly
Religious School would like to invite all children, who are not currently enrolled, to join us for our annual Purim assembly. We encourage everyone to dress up and make sure that you have your noisemakers handy! Please email
Elissa Weinstein
 for the zoom link.
11:30 a.m. Virtual Purim Carnival hosted by LEXTY and LEXUSY 
After
registering for the Zoom link
, you will receive a confirmation email containing information about joining the meeting. Note: supplies for the Purim Carnival can be picked up February 21, when you drop off your items for the Food Drive.
COVID-19 NEWS
Please note that the Lexington-Fayette County Health Dept. is now vaccinating anyone 70 years old and older and no longer just limiting to those who cannot get to other sites. See link here for vaccination details – https://www.lfchd.org/.
UK Center for Clinical and Translational Science is enrolling individuals interested in participating in a Johnson & Johnson vaccine trial. You must be 60 or older, have not been vaccinated, be in stable health with no increases in medication doses in 3 months, and have been prescribed no new medications in 3 months. Go to STOPCOVIDky.com to complete a prescreening survey.