Welcome to Temple Adath Israel
Your Jewish home in Lexington, Kentucky
Temple Adath Israel began as a family venture, 110 years ago. New immigrants and settled Jews brought their families together to form this holy community. Our family has grown and diversified, but we are still family. We celebrate with each other and cry with each other. Our leadership is culled from people who have been here for generations and from people relatively new to the community. Our affiliate groups ensure that every member of our family has a relevant place to flourish in our community.
Please note that due to COVID-19 guidelines, all public services are cancelled until further notice. Please click here to access our live-streaming cameras on Fridays at 7 p.m.
Dear Fellow Congregants,
At a time when many of us long to be together, I regret to report that Temple activities will continue to be cancelled until further notice. Cancelled activities include:
·        Friday night Shabbat Services (livestream continues)
·        Kollel, Jewish Texts and Torah Study
·         Religious School
·         All other events including meditation, First Saturdays Films, Drums Alive, and Juliets
This decision is based on the strong recommendations of TAI physicians who note our duty to protect vulnerable individuals and the absence of conclusive evidence about how to protect them in social situations. Also important is the fact that our local hospitals and health care networks are not yet ready to respond to a high volume of critical care patients.
Thank you to the many congregants who have been in touch with offers of assistance to the Lexington and Temple communities. For a list of volunteer opportunities click
here
.
Meanwhile, please note that a simple phone call or e-mail can make a huge difference. In the words of one congregant: As we all are getting ready to "hunker down", I was thinking of the two emails I received in the last 24 hours checking on me and asking about my kids. Kindness like this is a way of life at TAI, but those two simple acts took my breath away. I was so thankful of the simple act of "reaching out", and embarrassed that I had not thought of doing this.
With appreciation for the many congregants who are on the front line in caring for others–
Deb Nelson, TAI President
Rabbi David Wirtschafter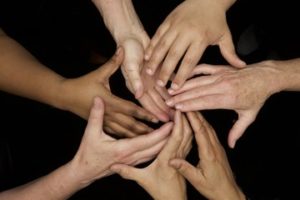 Women First
Part and parcel of attending public schools in the 1970s and '80s in this country was being socially indoctrinated with viewings of "Free to Be You and Me." Among the vignettes advocating an end to gender roles telling us who we could be, what we could do and how we could express our feelings was a cautionary tale called "Ladies First." Spoiler alert: It didn't end well for the individual demanding "ladies first." Inspired by this feminist upbringing and resurgence of women's activism in the wake of #MeToo, we are following up on an initiative and inviting the women of our congregation to give a Torah commentary or sermon once a month. We are calling it "Women First" as a tip of the hat to "Free to Be You and Me" because the ordinal number conveys it's a top priority and because these talks will be given on the first Sabbath of the month.
 *Please note that we have postponed services as per our COVID-19 guidelines. We will notify you when these dates are rescheduled or confirmed.
TAI March 2020 Bulletin.
March bulletin 2020 WEB

Bulletin archives can be found under the "About Us" tab at the top of the page.
Special Edition Bulletin: From Turnov to TAI