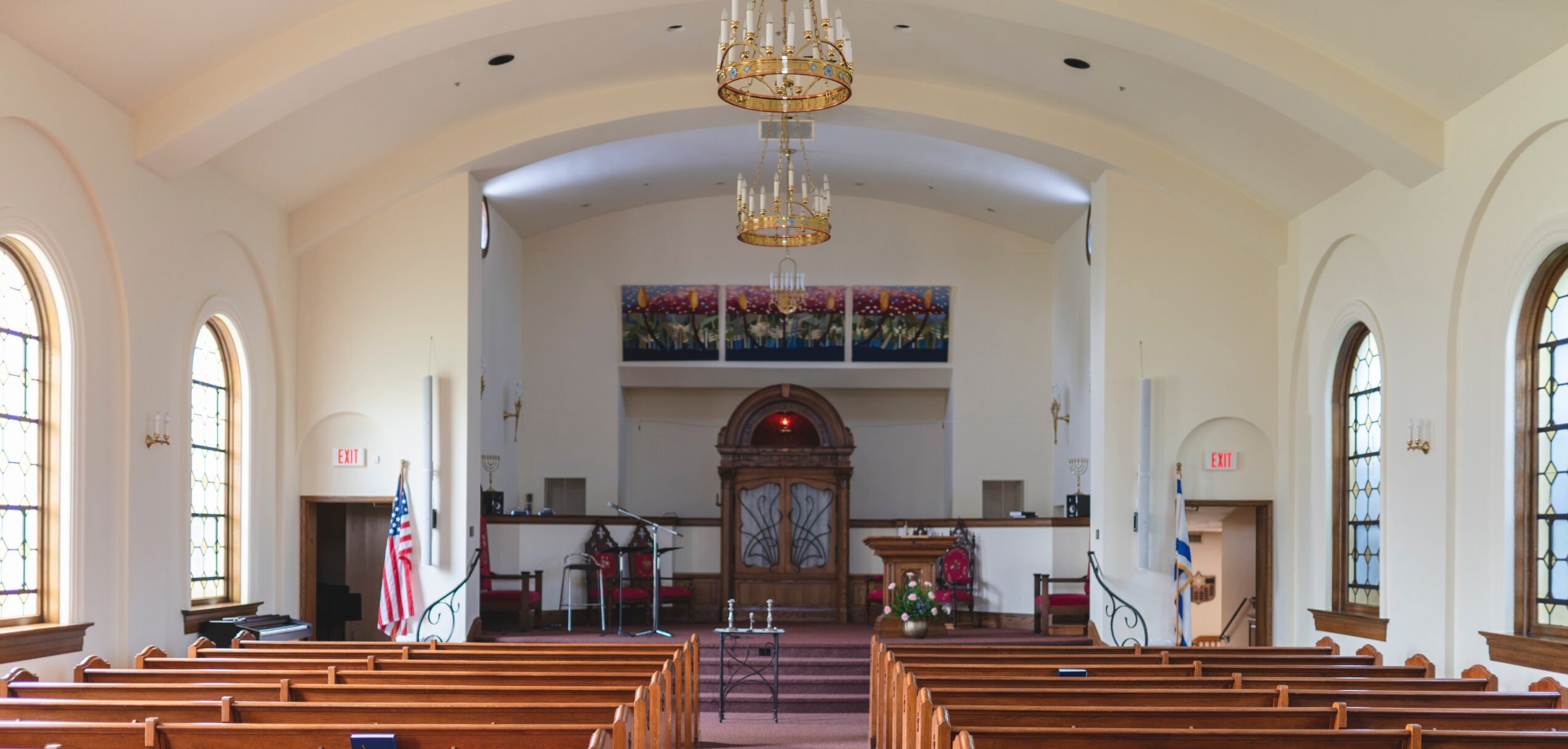 Welcome to Temple Adath Israel
Your Jewish home in Lexington, Kentucky
Temple Adath Israel began as a family venture in 1904. New immigrants and settled Jews brought their families together to form this holy community. Our family has grown and diversified, but we are still family. We celebrate with each other and cry with each other. Our leadership is culled from people who have been here for generations and from people relatively new to the community. Our affiliate groups ensure that every member of our family has a relevant place to flourish in our community.
Erev Shabbat services each Friday at 7 p.m.
At Temple Adath Israel, our mission is to inspire our congregants' Jewish involvement and to ensure a vibrant Jewish present and future by nurturing the many generations of our community.

Our 2022 High Holy Days Schedule can be viewed here.
Guest Protocols for High Holy Days
Guests accompanied by a congregant do not have to pre-register for services. Unaccompanied guests must pre-register by contacting the office to put their names on the guest list for each service they want to attend. When they arrive for each service, they must show a photo ID. If they don't do so, they will be turned away.There is no admission fee for guests but donations are always welcome. To place a name on the guest list, call the office at (859) 269-2979 or email the office. Office hours are 10 a.m. to 4 p.m. Tuesday through Friday
TAI Fund for Food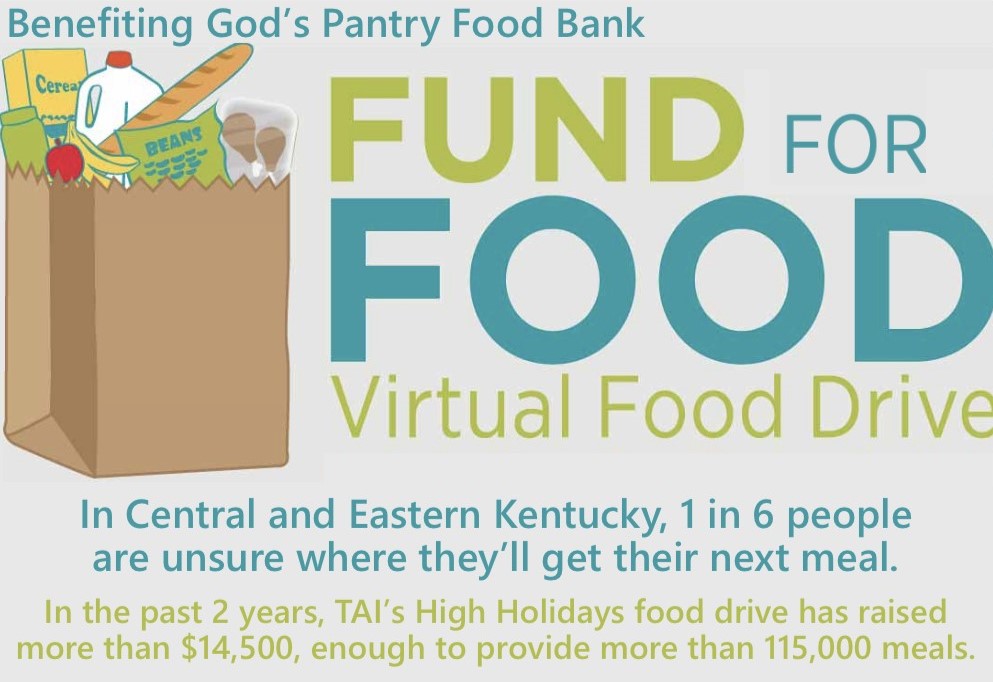 PLEASE HELP TAI SUPPORT GOD'S PANTRY WITH A MONETARY DONATION TODAY!
OUR GOAL THIS YEAR IS TO RAISE AT LEAST $6,000.
You can donate online with a credit card at 
TAI Fund for Food
,
 or feel free to complete this 
form
 to send a check by mail. Please make your donation by Friday, Oct. 28.
Thank you so much for supporting God's Pantry's effort to feed the hungry in Central Kentucky.