Welcome to Temple Adath Israel
Your Jewish home in Lexington, Kentucky
Temple Adath Israel began as a family venture, 110 years ago. New immigrants and settled Jews brought their families together to form this holy community. Our family has grown and diversified, but we are still family. We celebrate with each other and cry with each other. Our leadership is culled from people who have been here for generations and from people relatively new to the community. Our affiliate groups ensure that every member of our family has a relevant place to flourish in our community.
Please note that out of an abundance of caution and care for the safety of our congregation, we have not yet resumed public gatherings. We invite you to join us for Erev Shabbat services via Zoom, Fridays at 7 p.m. 
Click here to register for services on Zoom! 
We will be online beginning at 6:30 p.m. to address any technical issues you may have, but we also invite you to hop on early to say hello and visit with your fellow congregants before services begin at 7 p.m. We look forward to "seeing" you!! If you would rather bypass Zoom, you can watch on Facebook.
The CCAR has revised the flipbook for Shabbat services; you'll find it here. Please select the second of the four options that show up, the volume titled "Weekdays, Shabbat, and Festivals." This will allow us to be on the same page, literally and figuratively. Simply enter the page number that Rabbi Wirtschafter or service leaders instruct you to type into the navigation box at the bottom of the page/file.
Other Resources for Following a Service online
To allow members of our communities to follow along with our services online, URJ has created:
* A discounted Kindle ebook version (click 
here
)
* A free online flip book for Mishkan T'filah for Youth (click 
here
)
* A discounted version of the Kindle ebook (click
here
)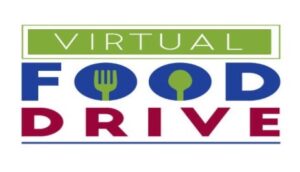 The Social Action Committee's annual High Holidays food drive is going online this year. Rather than asking you to buy canned and other food to drop off at the temple, we are urging you to donate to the TAI High Holidays Fund for Food. Our goal is to raise $2,000, which would enable the Lexington-based food bank to supply 16,000 meals for kids, teens, adults and seniors.
To donate, go to TAIfundforfood.causevox.com; or look for the link on the TAI Facebook page and in emails from TAI.
If everyone donates what they normally spend on foodstuffs for our High Holidays food drive, we can reach our goal!
Rabbi Wirtschafter has issued a statement in regards to the recent Grand Jury ruling on the Breonna Taylor killing. Please click on this link to read his statement.
A Rosh Hashanah Greeting from the Wirtschafter-Sippy Family
September 2020 TAI Bulletin