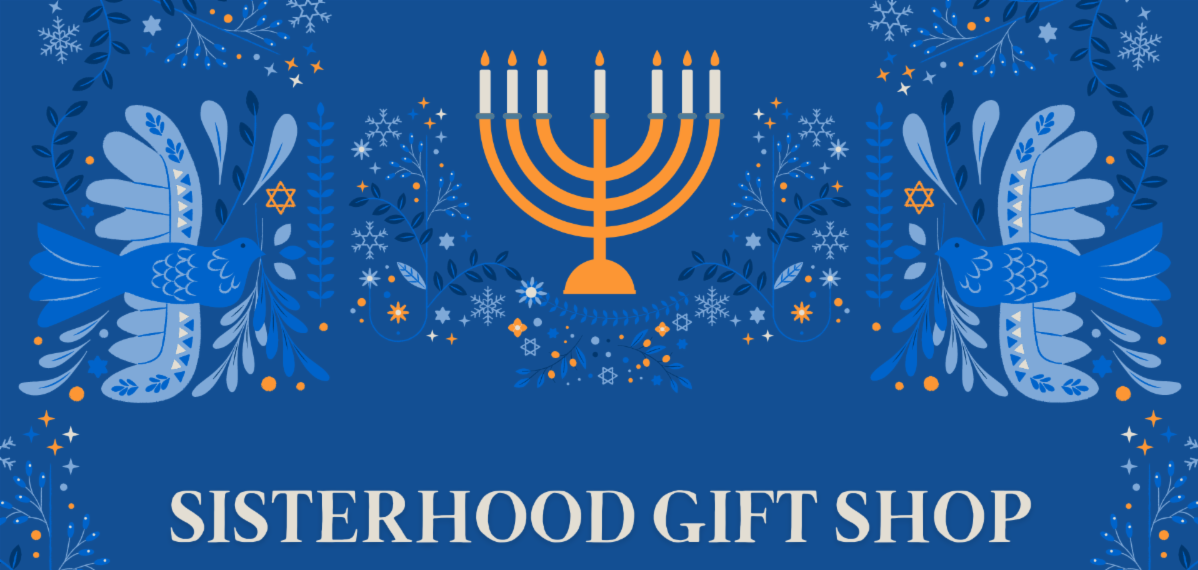 Hanukkah is almost here! The first night in December 7. Come check out the Sisterhood Giftshop for all your holiday Judaica and gifts. We have a large selection of menorahs and dreidels, plus Hanukkah socks, ties, kitchen items and hostess gifts, dog toys and many kids' items that include games, books, toys and robots that sing and dance to Hanukkah songs. All proceed support other Sisterhood projects during the year.
Holiday Giftshop Hours:
Sunday, November 12, 10:00 a.m. – noon
Sunday, November 19, 10:00 a.m. – noon
Tuesday, November 28, 1:00 – 3:30 p.m.
Wednesday, November 29, 1:30 – 3:30 p.m.
Sunday, December 3, 10:00 a.m. – noon
Tuesday, December 5, 1:00 – 3:00 p.m.