Erev Shabbat services each Friday at 7 p.m.
Welcome to Temple Adath Israel
Your Jewish home in Lexington, Kentucky
Temple Adath Israel began as a family venture, 110 years ago. New immigrants and settled Jews brought their families together to form this holy community. Our family has grown and diversified, but we are still family. We celebrate with each other and cry with each other. Our leadership is culled from people who have been here for generations and from people relatively new to the community. Our affiliate groups ensure that every member of our family has a relevant place to flourish in our community.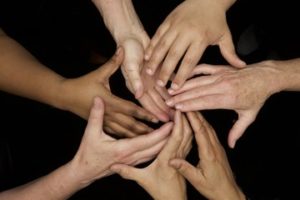 Women First
Part and parcel of attending public schools in the 1970s and '80s in this country was being socially indoctrinated with viewings of "Free to Be You and Me." Among the vignettes advocating an end to gender roles telling us who we could be, what we could do and how we could express our feelings was a cautionary tale called "Ladies First." Spoiler alert: It didn't end well for the individual demanding "ladies first." Inspired by this feminist upbringing and resurgence of women's activism in the wake of #MeToo, we are following up on an initiative and inviting the women of our congregation to give a Torah commentary or sermon once a month. We are calling it "Women First" as a tip of the hat to "Free to Be You and Me" because the ordinal number conveys it's a top priority and because these talks will be given on the first Sabbath of the month.
Eve Podet will provide Torah commentary on April 3
.
To view the complete list of scheduled speakers, click here.

The 38th World Zionist Congress is scheduled to meet in Jerusalem from October 20-23, 2020. Elections to determine 
the size of the various delegations to the Congress are scheduled to be held from January 21 to March 11, 2020 
(MLK Day to Purim). For more information, please click here.


TAI February 2020 Bulletin.
February 2020 Bulletin

Bulletin archives can be found under the "About Us" tab at the top of the page.
Special Edition Bulletin: From Turnov to TAI