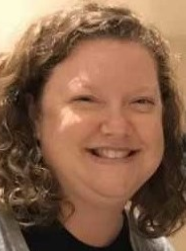 Elissa Weinstein has been named director of TAI Religious School for 2020-21, succeeding Kristin Hoffman, who held the post for four years. "It is with great excitement and enthusiasm that I look forward to taking on the role of Religious School director," Elissa said. "Jewish education is such a vital part of temple life. I look forward to maintaining the wonderful school that Kristen has helped to build and guiding it into the future."
After graduating Indiana University with a bachelor's degree in anthropology and Jewish Studies, and a minor in Hebrew, Elissa taught at TAI's Religious School and Preschool. She also held the position of assistant director of Camp Shalom. She currently serves as president of Sisterhood and treasurer of the PTA at Athens-Chilesburg Elementary School, and is a youth soccer coach.
Elissa was in eighth grade when her family moved to Lexington in 1992. She and her husband, Alan Weinstein, have two daughters, Arly, 9, and Emma, 6, both of whom attend Religious School.